4 Awards for KHAS' Young Scientists from BAGEP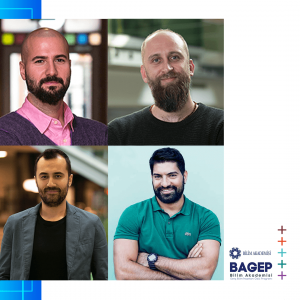 The Science Academy Young Scientists Award Program (BAGEP), which is carried out with the support of the society and the donations of individuals and institutions without receiving any government funds, rewards promising young academicians with prestigious scholarships to support their research. The award-winning young academics are granted 20.000 TL per year for two years to support their research.
Young scientists who were entitled to receive scholarships for 2021 were determined for BAGEP Award Program, which is initiated in 2013. 4 young academics from Kadir Has University were shown among the outstanding scientists in their fields.
Our award-winning academics and their departments are as follows:(*)
– Asst. Prof. Deniz EROĞLU, Molecular Biology and Genetics
– Asst. Prof. Emre Ozan POLAT, Mechatronics Engineering
– Assoc. Prof. H. Akın ÜNVER, International Relations
– Assoc. Prof. Onurcan YILMAZ, Psychology
Kadir Has University ranked third among the universities that received the most BAGEP Awards thanks to our award-winning academics.
We congratulate our young scientists for their prominent achievements.
(*) The list is alphabetized by the last name.
Click to view the Science Academy website: https://en.bilimakademisi.org/